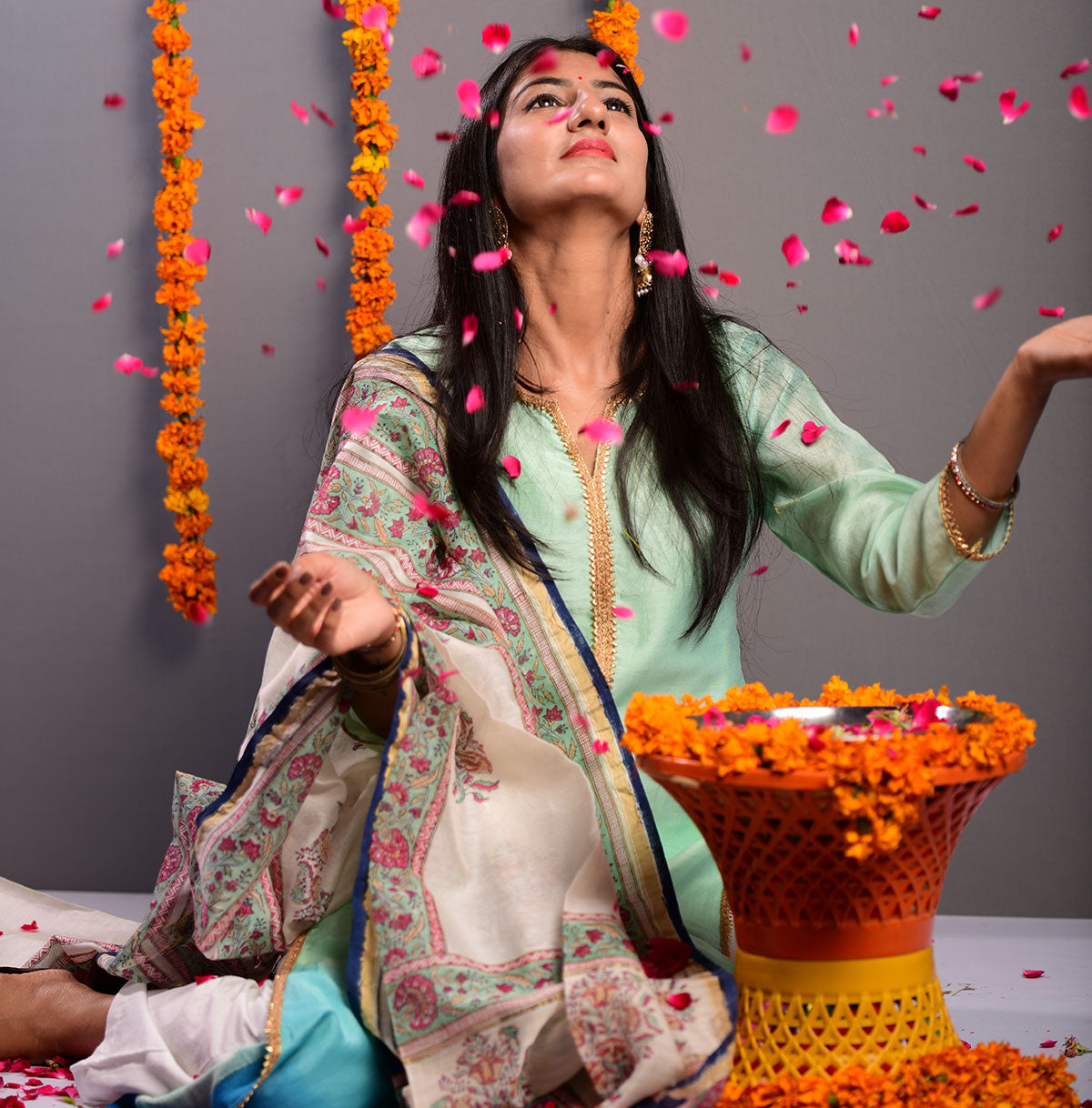 Fabriclane is our humble attempt to capture the rich cultural diversity of traditional colors & handblock prints on a single platform by bringing to you beautiful Indian ethnic products.
The rhythmic beating of wooden blocks, the colors, intricate patterns being carved and an admiration for all things handmade - these are the foundation of Fabriclane where we found our love for Indian aesthetics and craftsmanship.

Based in Jaipur, a city full of Colors and inspiration at every corner, we celebrate the vibrant prints and colors. Every piece of fabric here is a little story made with a keen eye to detail and our love for all things handmade.